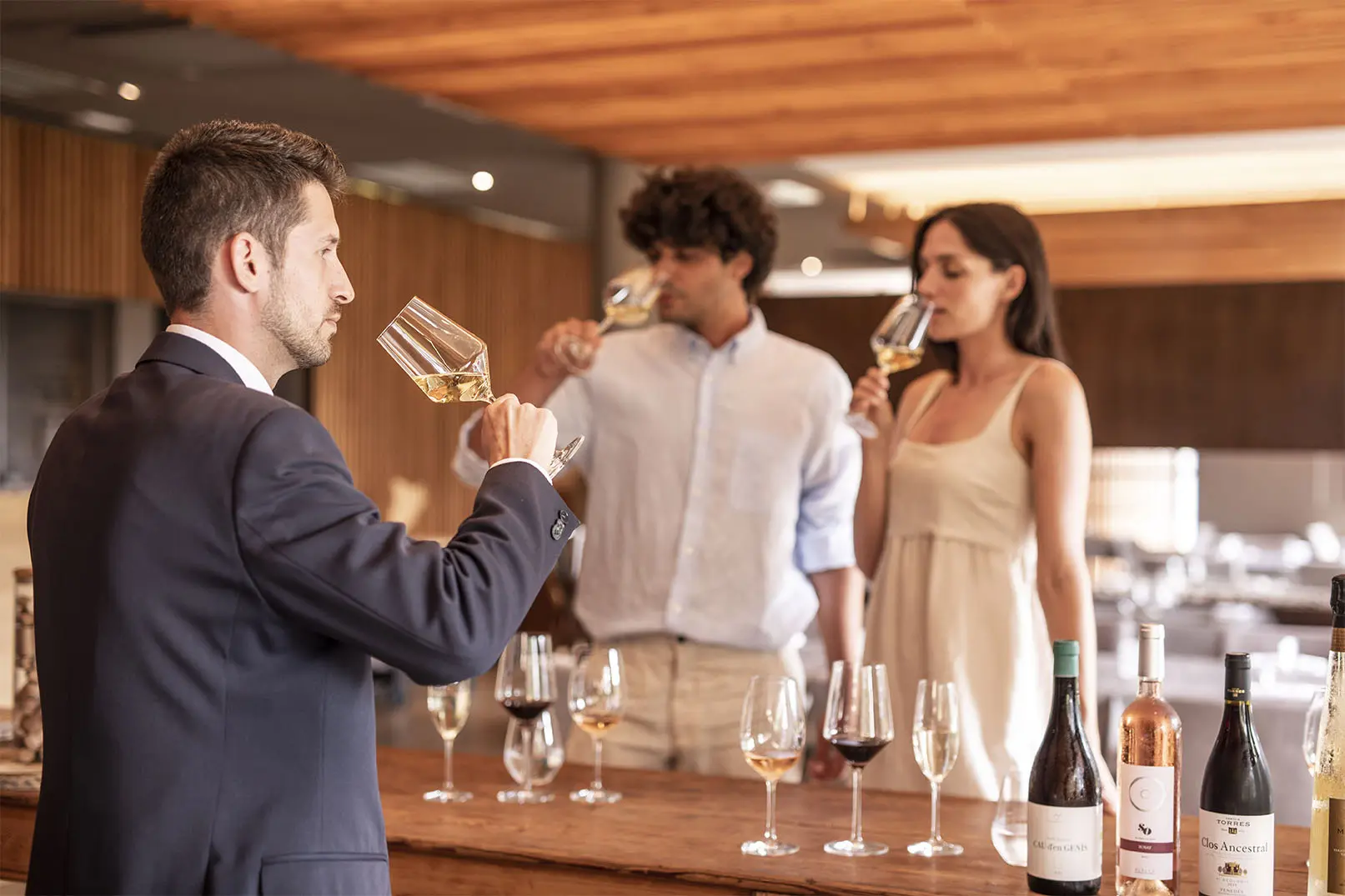 Wine tasting with our sommelier
We all know when we like a wine and when we don't, but do you know why? Is it because a wine is better or lower quality? The science of oenology is not easy to master, but here at Mas Salagros you'll start to learn more.
Wine tasting with our sommelier
1 hour

Catalan / Spanish / English
You'll discover new wines, and get to try them... We can't think of a better plan

Swirl the glass, smell the wine and taste. While we might not be sure why, most of us know the basics. However, through this activity, you'll learn how to do things properly. You'll find out why, and discover new wines under the watchful eye of our sommelier.

Free cancellation up to 24 hours before the day of arrival, after this period no refund will be made.
Availability
There are no future dates available for this activity.