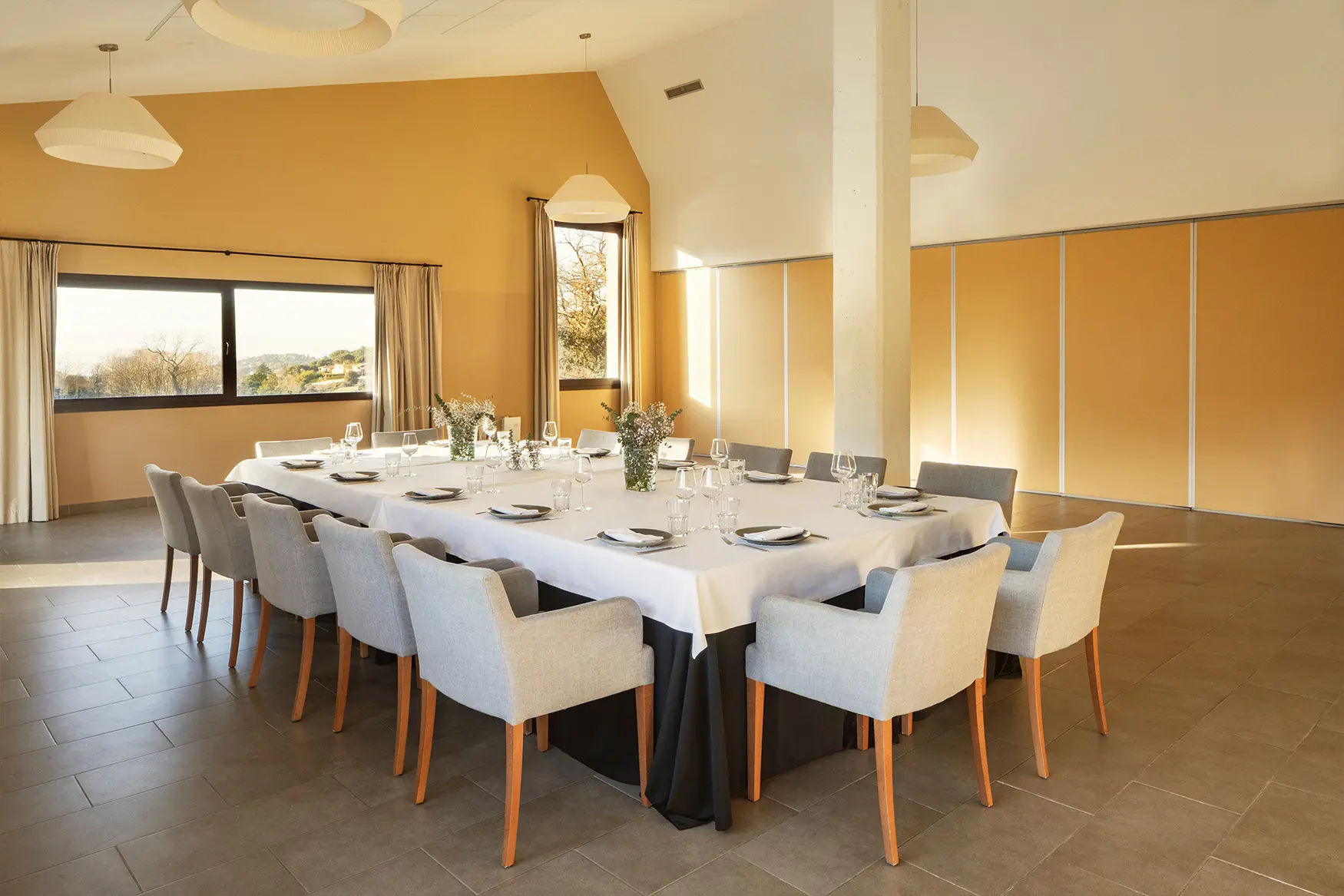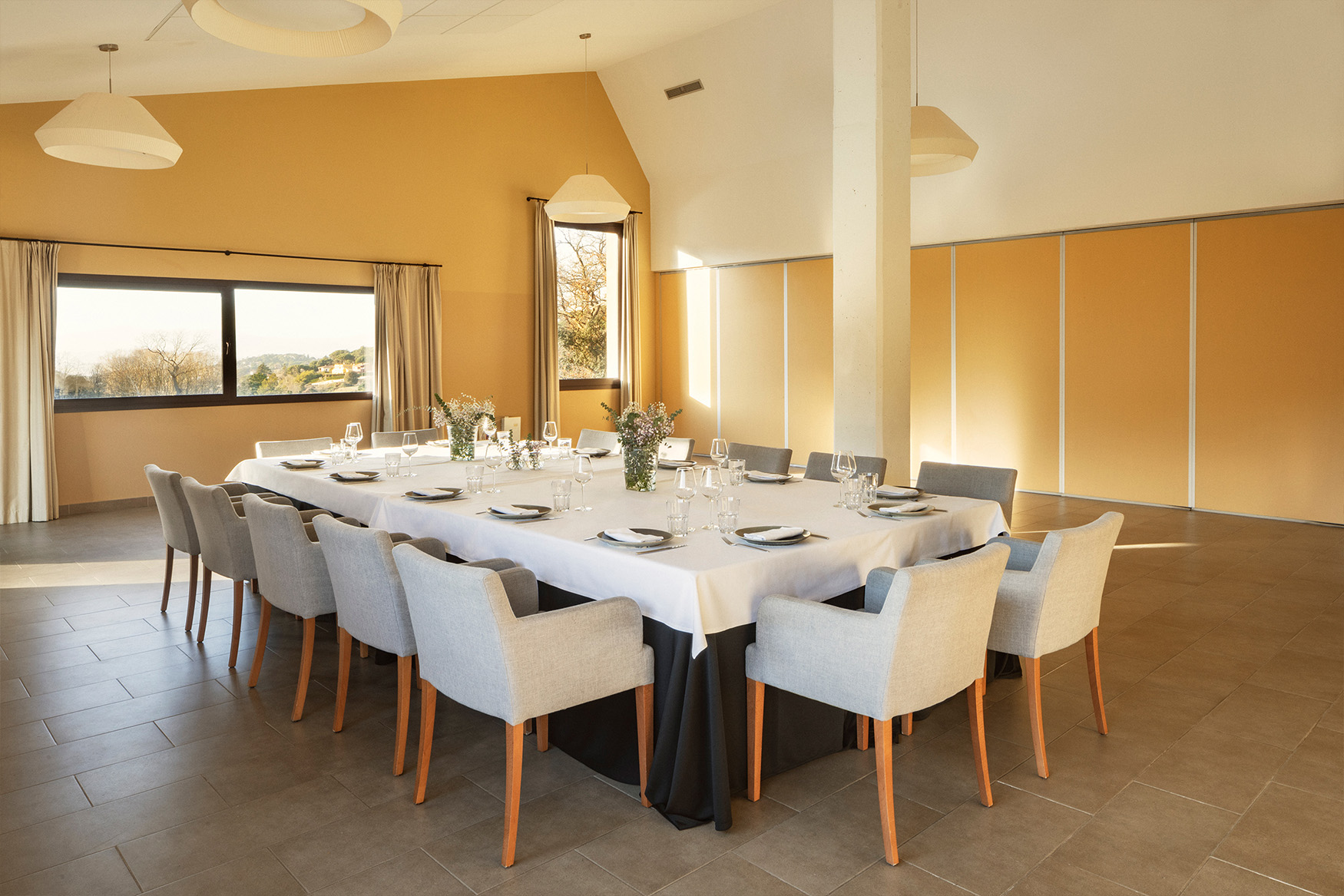 Meeting rooms
Salagros 01
This space at Mas Salagros is large and open. We're sure it has everything you need to make your MICE event a success.
Salagros 01 can hold up to 70 people. It is the perfect space for large or medium-sized conferences, training courses, seminars or business meetings. Plus, this room has loads of natural light and stunning views of the park.
Cuisine

Setting

Spaces

Workshops
Location: 1st floor
Surface area: 100 m²
Dimensions: 10.70 m x 9.10 m
Ceiling height: 2.82 m - 5.0 m
Wi-Fi
Heating and air-conditioning
Natural light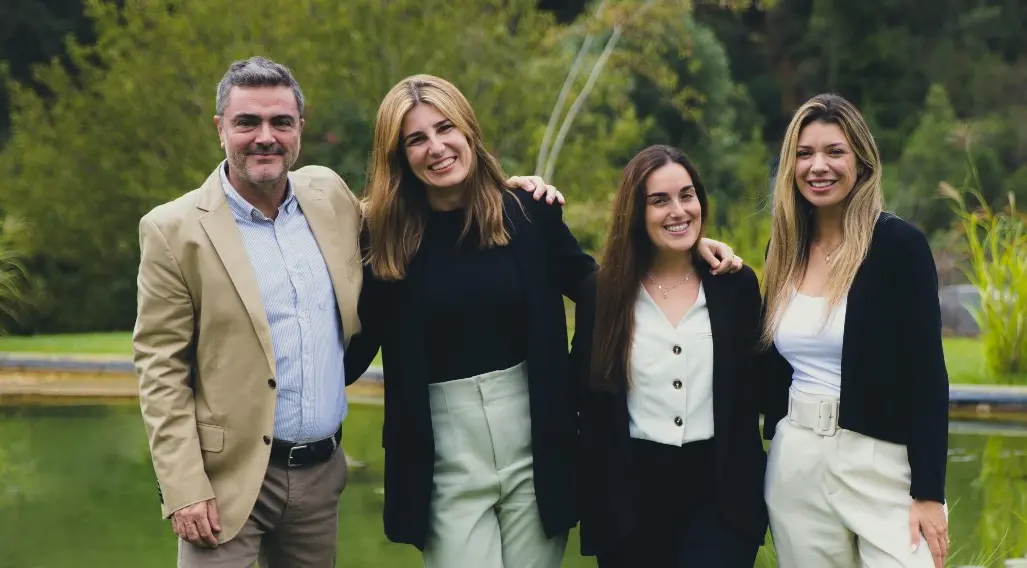 We are here for whatever you need
If you have any questions or would like to book one of our multi-purpose rooms for an event, don't hesitate to contact us.