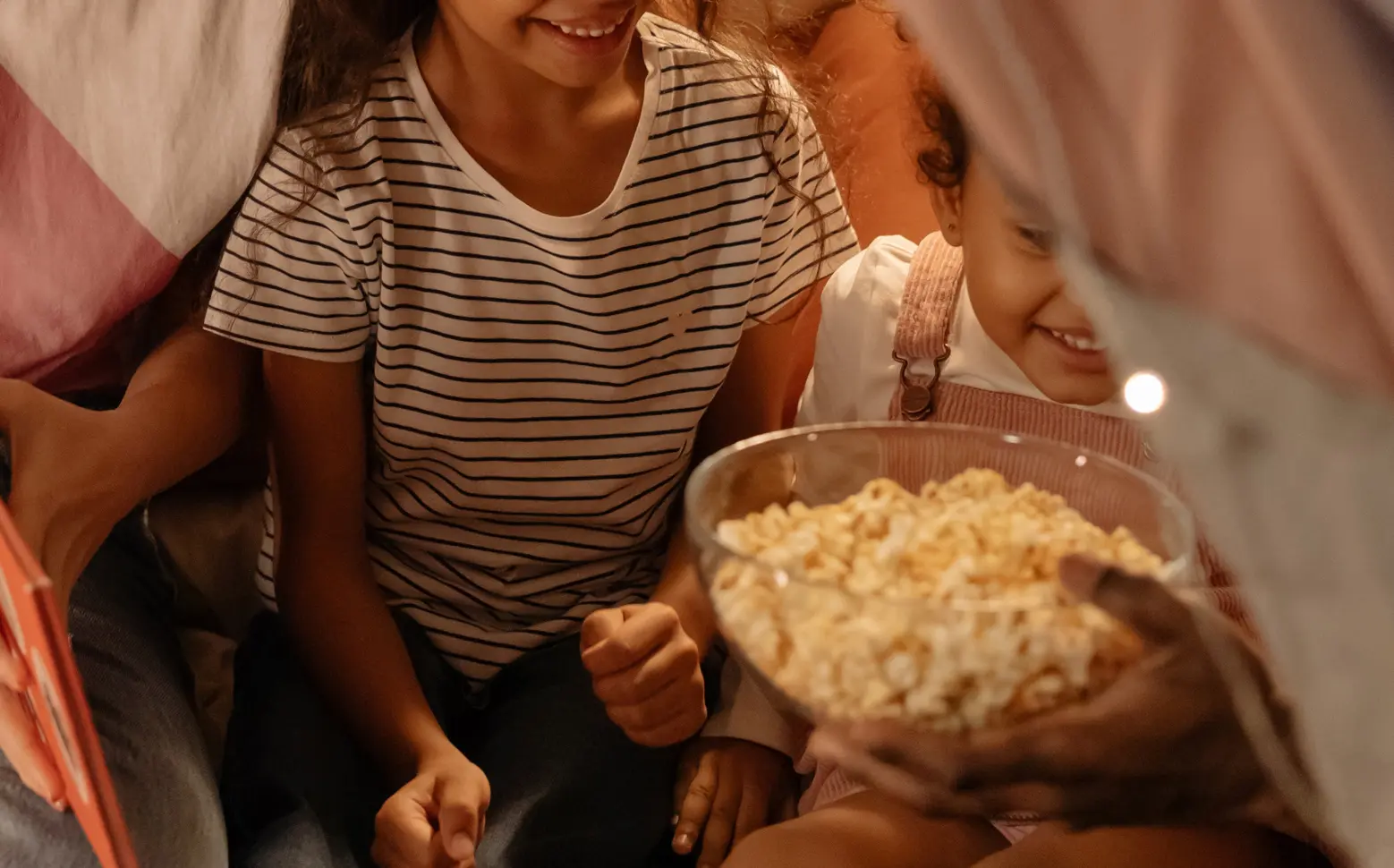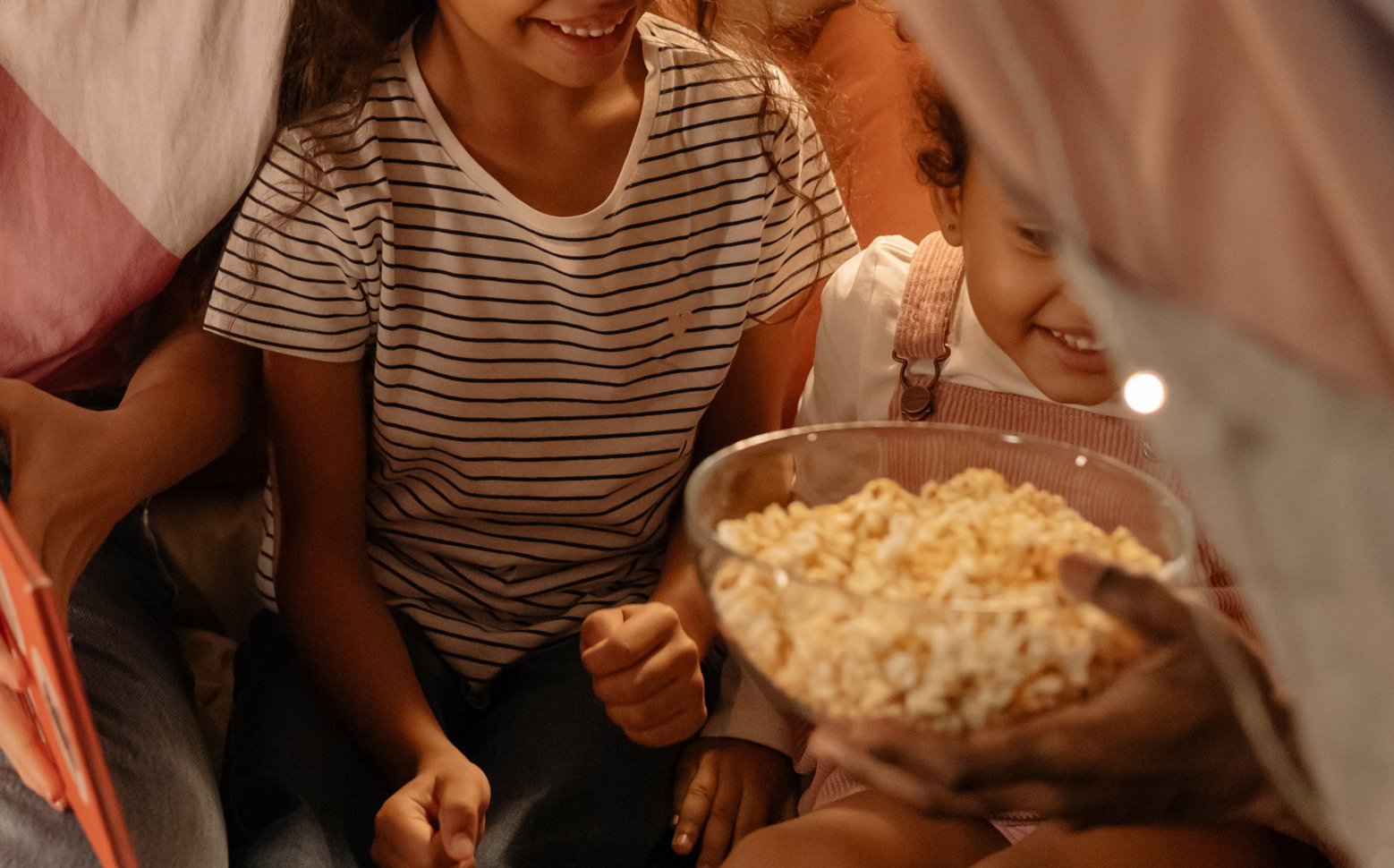 Dinner and a movie night!
Kids have great fun going to the cinema to watch a movie and this isn't always possible when you're on vacation. Here at Mas Salagros, the children can enjoy a dinner and a movie night so their stay is also packed full of fun.
Dinner and a movie night!
2 hours

Catalan / Spanish / English
They'll also enjoy a dream vacation

Excursions, the pool and games of every kind all day long can also be tiring for anyone, even the kids. Therefore, they deserve to unwind at the end of the day and enjoy a nice dinner and film designed to meet their tastes and make sure they have a great time before a good night's sleep. Also, while they enjoy a fun-filled night with their friends, you can go out for dinner or relax and unwind.

*Minimum 4 years old

Free cancellation up to 24 hours before the day of arrival, after this period no refund will be made.
Availability
There are no future dates available for this activity.